Joseph O'Brien may be shifting his allegiance to the Flat, but the 26-year-old has built up a select team of jumpers that should ensure more big-race success throughout the winter months.
It's mind boggling to think O'Brien has only been training officially since June 2016, yet the maestro handler reached another significant milestone recently by sending out the 500th winner of his career.
Buoyed by the fact that last season's exciting novice chaser Le Richebourg has recently returned to training after suffering a setback in the build-up to Cheltenham, for which he was a leading Arkle Chase fancy, O'Brien is approaching the current campaign with plenty of positivity.
However, it will be a couple of months before his jumping string hits top gear, with O'Brien keeping all of the major spring festivals in the back of his mind.
He explained: "We usually only really get going properly around Christmas time as we like to target all the major festivals in the spring.
"I'm happy with where all of the horses are at present, but it'll be Christmas before a lot of ours are out."
O'Brien has the right blend of talent to take him to those major festivals. If Le Richebourg can stay sound he could make a splash in open company, as could last season's Cheltenham Festival winner Band Of Outlaws, while Dlauro and Midnight Run are exciting youngsters worth watching out for. The future is bright.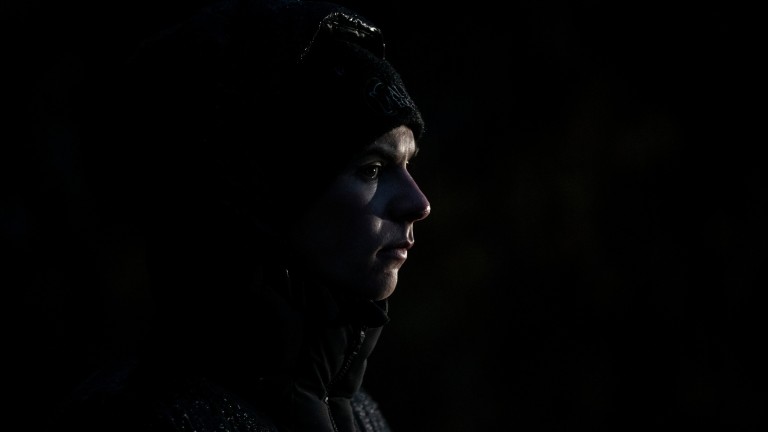 ---
Stable profile
Yard Owning Hill
Where Piltown, County Kilkenny
Head lad Faisal Hayat
Assistant trainers Mark Power and Brendan Powell
Secretaries Mark Hackett and Emma Dunning
Travelling head girls/lads Jim O'Brien, Tina Evans, Damien Byrne and Paddy Doody
Jockeys Barry Geraghty, Mark Walsh, Jody McGarvey, JJ Slevin, Ryan Treacy and Shane Shortall
Amateurs Tom Hamilton and best available
Conditional Oakley Browne
Started training 2016
Horses in yard 70
Members of staff 80
Website/email josephobrienracing.com
Twitter @JosephOBrien2
Stable sponsor Al Basti Equiworld and Betfair
---
Winners in Ireland
2018-19 88
2017-18 67
2016-17 38
Profit/loss to €1 stake
2018-19 -128.47
2017-18 -35.24
2016-17 -118.56
---
Prize-money 2018-19
€1,953,663
---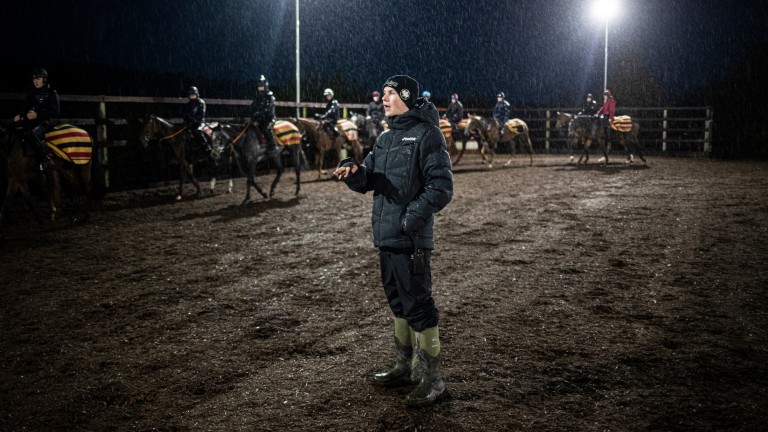 A Wave Of The Sea
Three-year-old gelding Born To Sea (sire) – Je T'Adore (mare)
Owner: DL O'Byrne
Form figures: 21
Racing Post Rating 116 (hurdles)
He did well to win at Punchestown last time. His jumping needs to improve a bit – he jumps well at home but just needs to sharpen up at the track. We might have a look at the winners' race for him at Down Royal next.
Alighted
6g Getaway – Knocksouna Lady
Gigginstown House Stud
1/2-
RPR 132h
He's been a bit hard to train, but he's shown ability in his two runs. He goes novice hurdling. We've had him for two years and he's only run twice – he's had a good few setbacks. He has ability, but he's hard to keep sound. Hopefully we get a clear run with him this season.
Anything Will Do
4g Westerner – Aylesbury Park
Annus Mirabilis Syndicate
13
RPR 116h Official Rating 116h
He won his maiden hurdle at Listowel and then ran well in a novice race. He's a fine, big horse who's bred to jump fences.
Arthurian Fame
4g Camelot – Wishing
Blackrock Racing Syndicate
95-1196 (Flat)
RPR 101 (Flat) OR 98 (Flat)
He did well on the Flat and will go novice hurdling. He's obviously a decent prospect to go jumping and he's about a month away from running. It was always in the back of our minds to go jumping with him as he's by Camelot and handles a bit of juice in the ground. He probably went a bit further on the Flat than we were expecting and the lads got a great summer out of him. Hopefully there's plenty more fun to be had with him.
Ballyneety
6g Milan – Rock Me Gently
JP McManus
3/15238-
RPR 132h OR 127h
He was a little bit disappointing over hurdles, but he seems to jump fences well enough and we're hoping he can do better chasing.
Band Of Outlaws
4g Fast Company – Band Of Colour
JP McManus
1115-23
RPR 147h OR 149h
We gave him a good break after the Galway Hurdle and he's not long been back in work. He'll be campaigned in some of the good handicap hurdles, but he probably won't run until Christmas time. Ratings wise, he's a little bit off the Graded hurdle races, but we could have a look at the Grade 1 Ryanair Hurdle at Leopardstown over Christmas – he'll also have the option of running in handicaps. He's been a great horse for us and he owes us nothing.
Benruben
6g Beneficial – Didinas
Due East Gone West Syndicate
1822F-8
RPR 144c OR 138c
He disappointed on his first run for us and he's likely to go back over fences. He didn't enjoy the very heavy ground at Listowel, but he's a horse we think is up to winning races over fences.
Castle Oliver
5g Stowaway – Belle Innocence
JP McManus
3160-
RPR 110h OR 109h
He'll go chasing sooner rather than later. He's built for chasing and hopefully he'll pay his way over fences.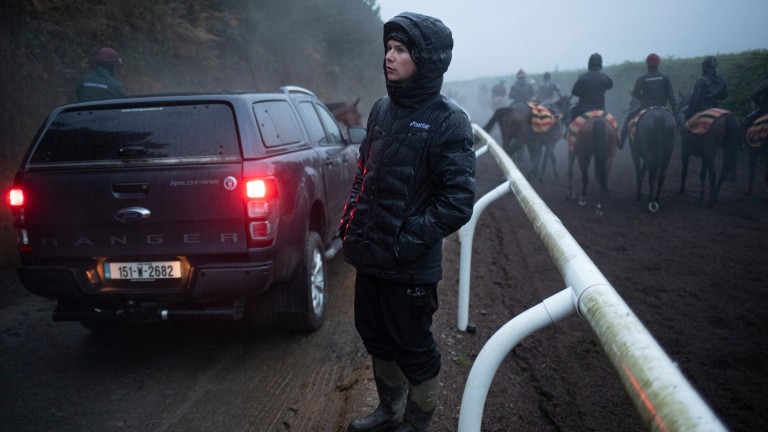 Champagne Paddy
6g Doyen – Shampooed
Pat Tennyson
1P/2-3
RPR 117h
A former bumper winner, he was off a long time before finishing third in a maiden hurdle at Wexford on Sunday. We'd expect him to come on for that.
Chead Solas
5g Flemensfirth – Lunar Beauty
Rectory Road Holdings Limited
21-46
RPR 116b 104h
He showed good form in bumpers but he's been a little bit disappointing in his two runs over hurdles. He'll go for another maiden hurdle in about three weeks' time and we expect him to do more than what he's shown so far.
Choungaya
6g Walk In The Park – Autorite
Gigginstown House Stud
3356F7-
RPR 143h OR 136h
A good, consistent horse who held his form well in novice hurdles last season and will go novice chasing. Hopefully he can be similarly progressive over fences. We're looking forward to him.
Darasso
6g Konig Turf – Nassora
JP McManus
16/2511-
RPR 158h 157; OR 153h 155c
He was a great horse for us last year and won couple of nice races. He'll probably have to step up into Grade 1 company now and, whether it's over hurdles or fences, I don't know as he seems to be equally as effective over both codes. He's not a big horse, but he seems to jump his fences well. He's an exciting horse but he wants heavy ground. If you were to press me, I'd probably say he'll go chasing rather than hurdling as he was exposed over hurdles once or twice last season. We might explore going up in distance over fences with him, so 2m4f-plus on heavy ground could suit him well. He was a bit late coming back to us, so he probably won't be out until Christmas.
---
Star quality
Dlauro
6g Lauro – Gergovie De Bussy
Lloyd J Williams
1(ptp)/1
RPR 126b
He's a very exciting horse and won his only start for us when an impressive winner of a bumper at Punchestown back in May. He looked smart in his bumper and he looked that way when he won his point-to-point as well, so we're looking forward to getting him over hurdles. He'll be ready to start off in a maiden hurdle in about three weeks, possibly at Gowran Park, and we're looking forward to what the season might bring for him.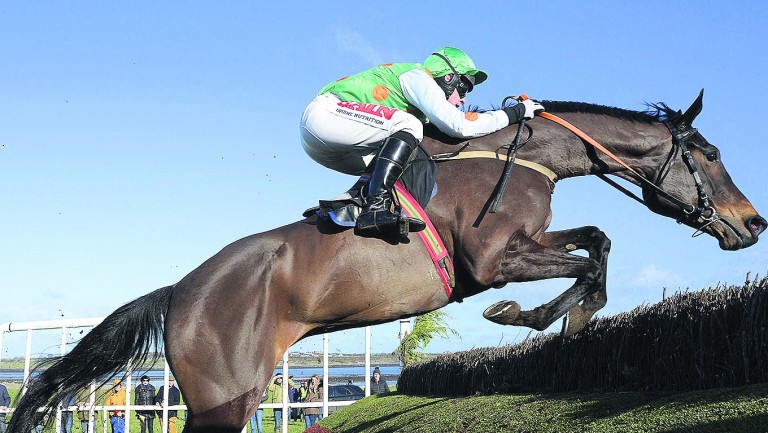 Early Doors
6g Soldier Of Fortune – Ymlaen
JP McManus
30/521-2
RPR 156h 127c; OR 152h
A decent horse over hurdles for the last couple of years, the plan is to go chasing with him. We were happy with his chasing debut at Galway in the summer and we gave him a nice break after that so he's not been back in that long.
Edwulf
10g Kayf Tara – Valentines Lady
JP McManus
87/583-1
RPR 169c OR 159c
He arrived back here last week after winning his point-to-point for Enda Bolger. He looks great and the plan will be to go hunter chasing with him.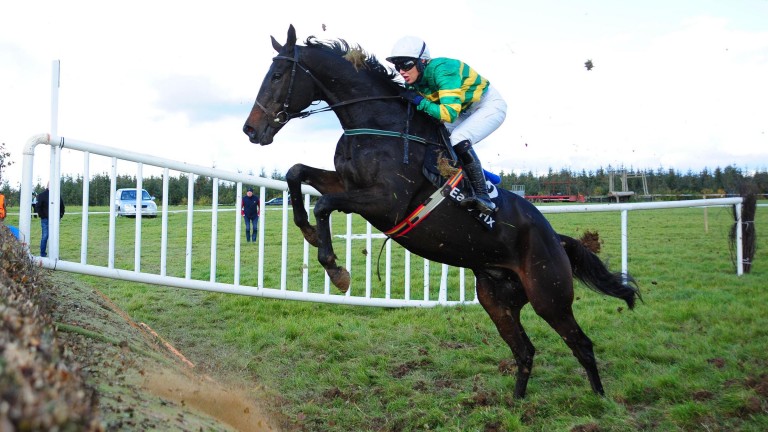 Embittered
5g Fame And Glory – Kilbarry Classic
Gigginstown House Stud
U3(ptp form)13-4
RPR 131b
A good bumper horse for us last year, the plan will be to go novice hurdling. He jumps very well and we're excited about him.
---
Dark horse
Entoucas
5g Network – Mousse Des Bois
JP McManus
1/226-
RPR 123h
He was second to Klassical Dream in a maiden hurdle before disappointing us, but he's had a good break and we're expecting more from him this season. He's still a novice over hurdles and I think there's plenty more to come from him. He could be a dark horse.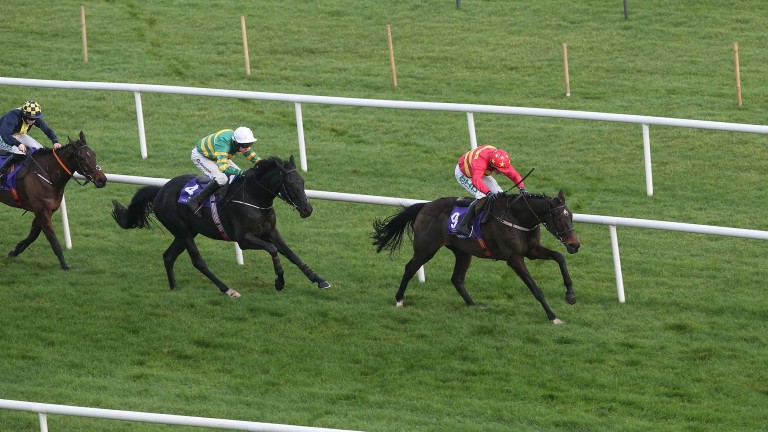 ---
Eric Bloodaxe
4g Saint Des Saints – Diorissima
Gigginstown House Stud
Unraced
We don't have a lot of bumper horses but he's working the best of what we have. He's not too far off a run.
---
Star quality
Fakir D'Oudairies
4g Kapgarde – Niagaria Du Bois
JP McManus
B1142-2
RPR 146h OR 149h
We might go novice chasing with him. He was obviously one of the best four-year-olds around last year and he probably didn't get a chance to fully show how good he is as we never went past 2m with him and he never really got proper soft ground. He's schooled very well over fences and, while the JLT is a long way down the line, he wouldn't be too far off running in something like that if he can translate his hurdling form to fences.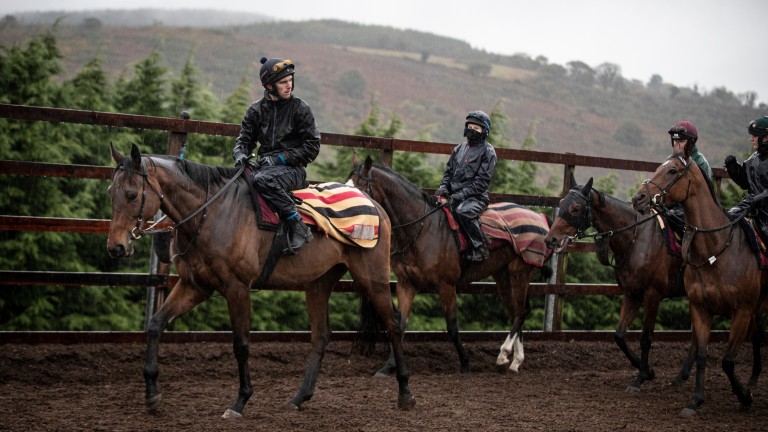 ---
Fightfortheroses
4g Galileo – Gwynn
JP McManus
8-5322
RPR 114h OR 115h
He looks ordinary but has been gelded since his last run and hopefully he can pay his way.
Filon D'Oudairies
4g Della Francesca – Suite D'Oudairies
JP McManus
2458-8
RPR 120h
He was very keen on his first run for us and then ran badly on his second start. He goes novice hurdling and probably doesn't want the ground too heavy. He's had a good break, so hopefully he can improve.
Fine Brunello
4g Al Namix – Sweet Brune
JP McManus
0-4F322
RPR 115c OR –
He's been running well over fences without winning. We'll keep him to confined novice races or step into handicaps and he'll pay his way for sure.
Front View
4g Konig Turf – Tumavue
JP McManus
2B-1
RPR 111b
He jumps well at home and is an exciting horse to go novice hurdling with. He deserved to win his bumper at Punchestown as he bumped into Blue Sari on debut at Gowran Park before being brought down in a bumper at Naas. The plan after that was to give him a little break and go to Punchestown, so thankfully it worked out. He's a hard horse to fault and he should be even better over hurdles.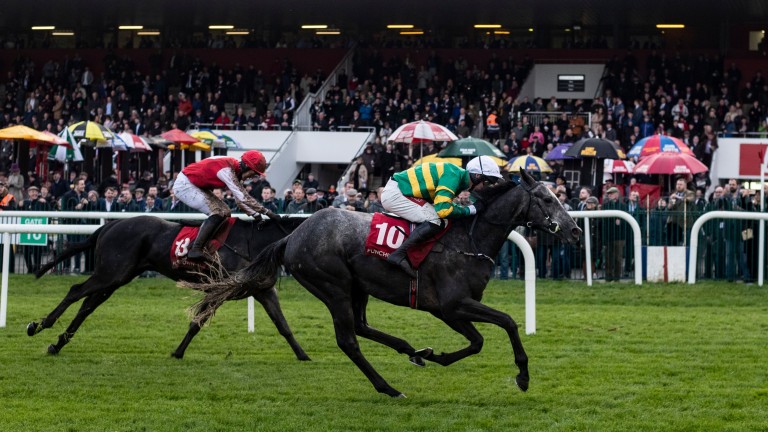 Gardens Of Babylon
4g Camelot – Condition
JP McManus
232-108
RPR 142h OR 141h
He was a little bit disappointing in the Galway Hurdle but that was a very messy race. We went to the Lartigue at Listowel after that, but he met a bit of traffic and the ground was as soft as he'd want it as well that day. We'll probably step him up in trip and he wouldn't want the ground too soft.
Global Equity
4f Shirocco – Geek Chic
Annus Mirabilis Syndicate
31
RPR 109h
We didn't fancy her at all when she was third in a maiden hurdle at Tipperary but she came out of that well and was quite impressive in winning her bumper at galway. She's s nice, well-bred filly and hopefully she can progress with racing.
Home By The Lee
4g Fame And Glory – Going For Home
Sean O'Driscoll
11
RPR 107b
He's two from two in bumpers and has done everything we've asked of him so far. He's a good horse to go jumping hurdles with. He's a nice staying type.
Isotope
3g Footstepsinthesand – Beach Of Falesa
Best Of The Rest Syndicate
8
RPR 47h
He won a couple of races on the Flat and seems to jump well. He should come on from his hurdling debut at Galway.
Jack Dillinger
8g Westerner – Peppardstown
Michael O'Flynn & Stanley GWatson
P-46225
RPR 128c OR 130c
He ran well in a couple of good beginners' chases and I thought he ran well in his first handicap, which I thought was a big ask stepping into a Grade B handicap at Cork first time up. He made a couple of mistakes late in the race but stayed on really well so we could look at stepping him up in trip. He'll do well this season.
Konitho
4g Konig Turf – Haute Chartreuse
JP McManus
66/715-7
RPR 122h OR 132h
He won his maiden hurdle at Naas last season but was a little bit disappointing afterwards. He's not long been back and goes chasing this season.
Le Richebourg
6g Network – Fee Magic
JP McManus
/511211-
RPR 162c OR 160
He came back last Wednesday and it's great to have him back in the yard. We'll take things day by day with him but he obviously won't be out for a while. We always thought the world of him and we couldn't have asked for more of him last season as he really took to chasing well. Obviously it's going to be a big step up into open company, but it's going to be very exciting to see how he progresses. It's not a 100-1 shot that he'd return at Leopardstown this Christmas, but we'll take things slowly and let him tell us how he's progressing. Everything would have to go perfect with him to run at Christmas. We'll start him off over 2m and go from there.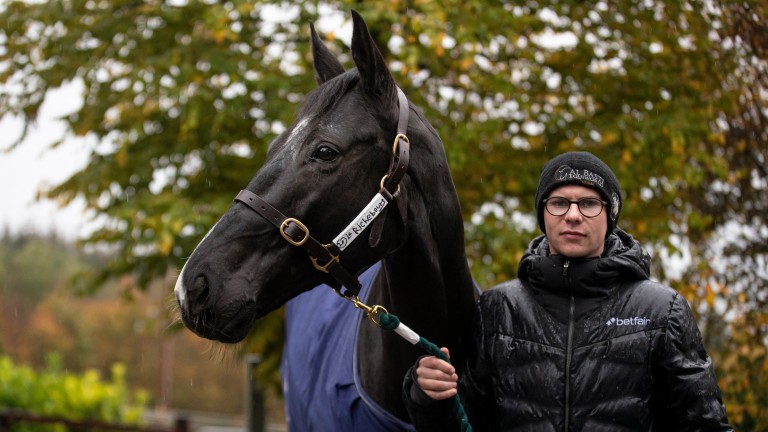 Meticulous
5g Fame And Glory – Refinement
Michael Tabor
1428-
RPR 133b
He goes novice hurdling and runs in a couple of weeks. He doesn't want the ground too heavy. He was a good bumper horse.
---
Star quality
Midnight Run
5g Well Chosen – Knockamullen Girl
Gigginstown House Stud
121-
RPR 132b
He had a bit of a setback and missed the good bumpers at the end of last season, which was disappointing. He gave Envoi Allen a bit of a run in a winners' bumper last season and I think he's a decent horse. We'll start off over 2m and take things from there. He actually qualifies for auction maiden hurdles as he only cost 12 grand, so that's an option.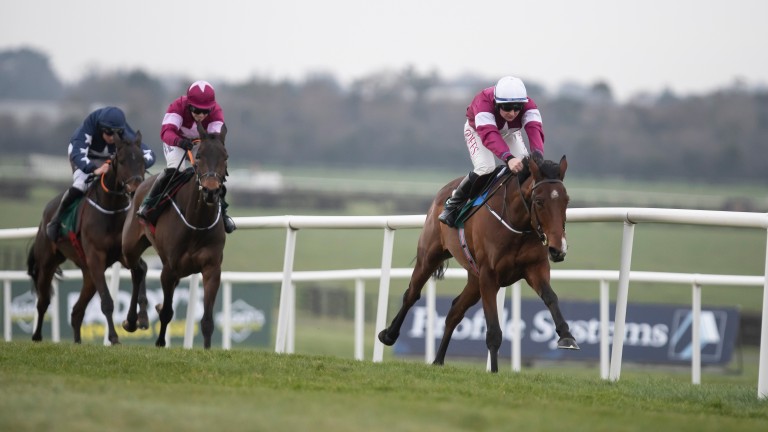 ---
Mortal
7g King's Theatre – Pomme Tiepy
Gigginstown House Stud
26/1265-
RPR 152c OR 147c
He'll be aimed at some of the good staying handicap chases this season. He ran well in some of the better novice chases last season, so hopefully there will be a nice pot in him somewhere. He might not be ready for the Troytown, but the Paddy Power at Leopardstown is definitely something we're looking at for him. He might have a run before the Paddy Power.
Ozone
3g Camelot – Moore's Melody
Annus Mirabilis Syndicate
307-604 (Flat)
RPR 58(f) OR 50(f)
He seems to jump hurdles well. We thought he'd do more on the Flat to be honest, so hopefully he can be better over hurdles.
Paris Texas
6g Kapgarde – Parice De La Borie
JP McManus
40-P5U4
RPR 124h 124c; OR 118h
He ran well in a rated novice chase at Galway on Saturday. He's probably a little unlucky not to have won over fences by now, but he's capable of stepping into handicaps.
Petit Tartare
5g Heliostatic – Nuance Tartare
Martin O'Sullivan
/142423-
RPR 131h OR 128h
He'll go novice chasing. He was a nice horse for us last year and was consistent. He seems to have plenty of scope.
Punches Cross
6g Stowaway – The Marching Lady
JP McManus
405451
RPR 123c OR 121c
He deserved his win at Galway on Sunday as he'd run plenty of good races in defeat before that. He should continue to pay his way.
Rhinestone
6g Montjeu – Apticanti
JP McManus
29/142P-
RPR 146h OR 144h
He got a setback [pulled muscle] in the Albert Bartlett at Cheltenham last season. From there, we gave him a good break and he's back and looks great. I'm not sure if we go chasing or stay over hurdles with him. He could start off in the Lismullen Hurdle at Navan on November 10 if we stay over hurdles.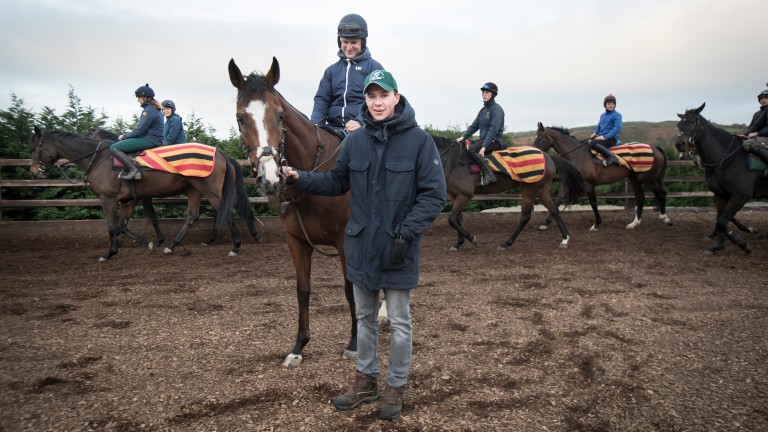 Scarlet And Dove
5m Jeremy – Darm Mimosa
Gigginstown House Stud
1-
RPR 113b
She got injured when she won her bumper and has had plenty of time off. She's back in work and will run over hurdles this side of Christmas.
Sempo
5g Oscar – Miss Cozzene
Martin O'Sullivan
4316-
RPR 127b
A very good bumper horse last season. We're looking forward to getting him out over hurdles, probably within the next month. His schooling has been excellent. He doesn't want the ground too heavy.
Severus Alexander
3g Zoffany – Sacrosanct
Not Too Far Syndicate
7B
RPR 71h
He was a little disappointing first time up over hurdles and was unlucky to be brought down at Galway on Saturday. We think he'll pay his way over hurdles.
Shady Operator
6g Court Cave – Native Artist
JP McManus
2/3147P-3
RPR 142c OR 135c
He'll go for the big staying handicap chases. He was well fancied for the Irish Grand National last season but he disappointed. He's had a
wind operation since last season and he's still a young horse. His best days are ahead of him. He'll come on for his reappearance in a handicap chase at Galway on Sunday.
Slige Dala
4g Sholokhov – Lady's Gesture
Rectory Road Holdings Limited
2
RPR 112b
He put up a very good performance first time out at Killarney. I'm not sure about real heavy ground for him, but he's a nice staying prospect.
Smoking Gun
6g Gold Well – The Wounded Cook
Gigginstown House Stud
9/11411-0
RPR 136h OR 136h
A progressive horse over hurdles last season, we're looking forward to getting him over fences. Three miles will be his trip in time. He's a nice prospect.
Speak Easy
6g Beneficial – For Bill
JP McManus
1/1532/
RPR 147h OR 137h
He suffered a fracture last season, but he's back in full work and will go novice chasing. He's a nice prospect and hopefully he can make up for lost time.
Star Max
4g Maxios – Startissima
Gigginstown House Stud
31019-2
RPR 127h OR 129h
He paid his way over hurdles last season, but we'll go chasing with him now. He's schooled well and ran encouragingly when second at Wexford yesterday.
The Gunner Murphy
6g Oscar – River Finn
JP McManus
2P/2333-
RPR 136h OR 129h
I was disappointed that he couldn't manage to win over hurdles last season, but he ran some nice races in defeat. He goes novice chasing and stays well.
Thermistocles
7g Oscar – Alpine View
Sarah O'Brien
5/31378-
RPR 138h OR 132h
He's a consistent horse who ran well over hurdles last season. He's another we're looking forward to popping over a fence this season.
Tigris River
8g Montjeu – Hula Angel
JP McManus
3-30759
RPR 150h OR 135h
He's been disappointing over fences. Hopefully he can improve from his return at Galway on Saturday.
Top Moon
4g Spanish Moon – Courtaline
JP McManus
235-122
RPR 131h OR 128h
He was a bit unlucky in the Lartigue Hurdle at Listowel before running well in a nice handicap hurdle at Galway on Saturday. He'll be targeted at some valuable handicap hurdles and should win more races.
Touch Of Oscar
5g Touch Of Land – Raheen Lady
Donal O'Connor
60532-1
RPR 121h OR 116
He won his maiden hurdle well and was quite consistent last year. He goes novice chasing.
Tower Bridge
6g High Chaparral – Walkamia
JP McManus
53/5322-
RPR 146h 148c; OR 143h
A nice staying handicap chaser for this season, he could start off in the Troytown if he makes it. He'll come under consideration for all of those big handicaps.
Triplicate
6g Galileo – Devoted To You
JP McManus
/112245-
RPR 141h OR 141h
He could go novice chasing. He likes soft ground. He's a bit heavy at the moment and we won't be in a rush with him, but he's a nice prospect.
Uhtred
4g Fame And Glory – Ingred Hans
Gigginstown House Stud
1-
RPR 118b
He won the big sales bumper at Fairyhouse last season, which is his only start to date. His schooling has gone great and he's pretty much ready to start over hurdles.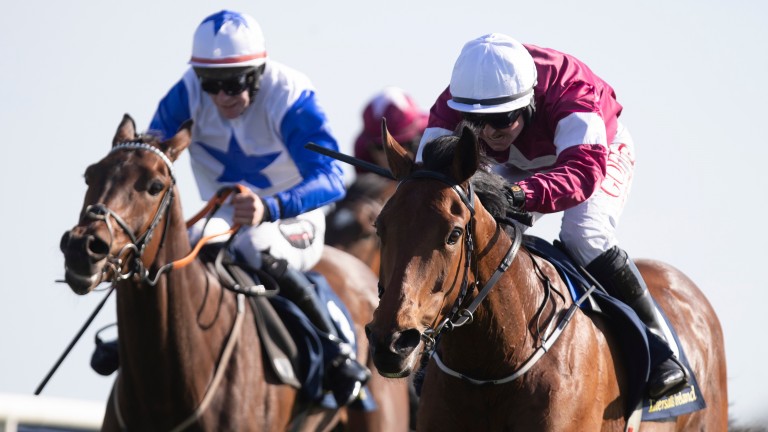 Uisce Beatha
6g Yeats – Hataana
JP McManus
05172-6
RPR 125c OR 126c
He's won his hurdle and his chase, and he'll probably step into staying handicap chases now.
Us And Them
6g Stowaway – Manorville
Burnham Plastering & Dry Lining Limited
2222-U3
RPR 157c OR 151c
A great horse for us last season, he was a little unlucky not to have won a Grade 1. He made a bad mistake at Aintree when he might have won, but hopefully we can win a Grade 1 with him this season. We might have a look at the BetVictor Gold Cup at Cheltenham in November. He ran a great race on his first start back at Gowran Park last month where he got a little tired at the last. I'd be disappointed if he can't be as good over 2m4f as he is over 2m. He could possibly be even better. He's ultra consistent and wears his heart on his sleeve. We could do with a few more like him.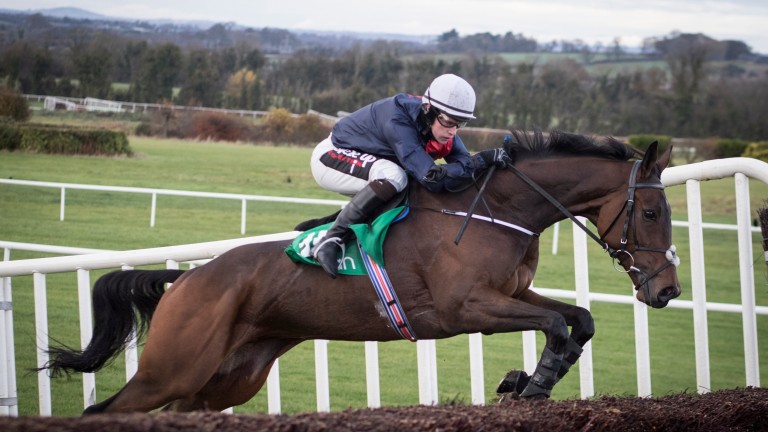 Vieux Morvan
10g Voix Du Nord – Moskoville
ML Bloodstock LTD
8BP289-
RPR 147c OR 140c
He'll be aimed at the Paddy Power, a race he's run well in the last two seasons. He's not getting any younger but he remains a nice sort. He might head straight there.
---
Rival to watch
The truth is we just concentrate on our own horses.
Race in focus
I haven't thought too far ahead as, at the moment, we're targeting the Breeders' Cup and Melbourne Cup team.
Two for the tracker
Us And Them is a nice consistent horse who I think will be worth following, as is Darasso.
---
Expert analysis
Early Doors is the one who interests me most with March in mind.
He won the final race of the 2019 Cheltenham Festival, storming up the hill under Jonjo O'Neill jnr to deny Dallas Des Pictons in the Martin Pipe, and strikes me as the type who will continue to progress over fences.
It will be fascinating to see how he is campaigned as the Close Brothers Novices' Handicap Chase could be an option, although he needs to stay below a rating of 145 to get into that. He is currently a 152-rated hurdler, but last season's runner-up, Tower Bridge, won a Grade 1 over hurdles for O'Brien and still sneaked into it.
Early Doors has already commenced his chasing career and I liked the way he jumped at Galway. He only posted an RPR of 127 there, but he looked a natural over fences and just got tired. He is much better than the bare form of that.
If too high in the ratings for the Close Brothers, the Brown Advisory & Merriebelle Stable Plate could be the back-up plan.
Don't be too disillusioned if everything doesn't go swimmingly over the next few months either. He has been third and first in the last two runnings of the Martin Pipe so Cheltenham in March brings out the best in him.
Mortal must be well handicapped off 147. He beat Any Second Now (now rated 150) in a beginners' chase at Fairyhouse, would have finished much closer to Delta Work (rated 163) but for a shuddering error at the last at Leopardstown over Christmas and probably raced on the slowest of the ground in the RSA, where he wasn't disgraced.
The Irish Grand National could be a long-term objective, but before that the Troytown at Navan could be right up his street.
The smart Rhinestone won his bumper at Thurles and O'Brien's record there is quite remarkable.
Of his 18 runners at the track last season, he had six winners, six seconds, three thirds and a fourth. Only two of his representatives finished out of the first four.
November was the month when O'Brien caught fire last season. He had a 24 per cent success rate and boasted a level-stakes profit of €33.63.
Dlauro looked a bit special when winning a bumper at Punchestown in May and I for one will be disappointed should he not contest a Grade 1 novice hurdle at some stage this season. Expect him to win a maiden hurdle with his eyes shut next month.
David Jennings